Posted by Impact Posters Gallery on 8th Mar 2016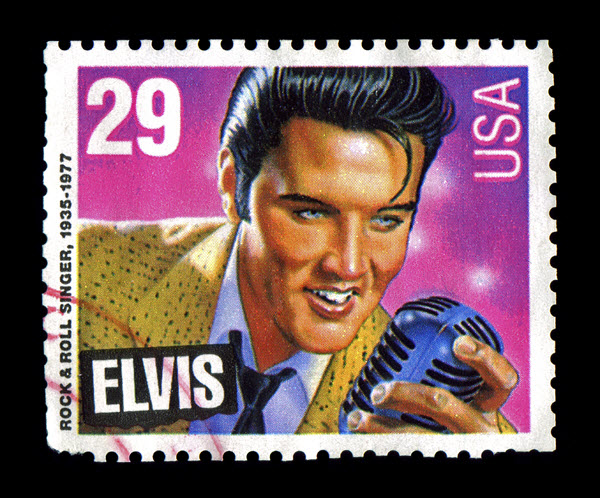 Elvis Presley changed music and entertainment forever and is now a household name because of it. Many may impersonate him, especially in Las Vegas, but none will ever replicate him. His music career is well known but Elvis Presley's childhood should not be forgotten.
Born healthy on January 8, 1935, Elvis Aaron Presley survived while his twin brother Jessie Garon, was a stillborn. Later in his life, Elvis changed his middle name to "Aron" to match closer to his twin brother's name. He lived in Tulepo, Mississippi with his working class parents and in close proximity was his extended family. At that time, especially in the south, life was not easy. Economic depression and hardship was everywhere and his family worked hard to get by. His early years were filled with influences for his future music such as the preaching at Assembly of God Church, the neighborhood black-blues men and country music radio. At the age of ten he took 5th at the Mississippi-Alabama Fair and Dairy Show talent show singing "Old Shep" and received his first guitar a year later. When he was 13, his family packed up and moved to Memphis Tennessee in hopes of a better life. Many at that time moved with hopeful optimism and the Presley's were trying to find a better life for their son.
In Memphis, his family struggled economically and moved from low-income housing to low-rent homes. Elvis worked hard at various jobs to help support his family and all the while kept playing guitar. Worth noting is that during high school he stood out with his long slicked hair and grown out sideburns. During this time in his life he was deeply influenced by the gospel singing he regularly attended as well as the black blues of the locals. His first taste of true musical recognition was the high school talent show that he won… to his own surprise.
The summer after graduation, while working at a mechanic shop, he took a leap of faith and used his birthday present money to record renditions of "My Happiness" and "That's When Your Heartache Begins" at The Memphis Recording Service. It caught Samp Phillips' attention, the man who helped him record it. After a few more years of recording attempts and various renditions, they gain traction and he produces a five song record. The rest, as they say, is history.