Posted by Impact Posters Gallery on 23rd Mar 2016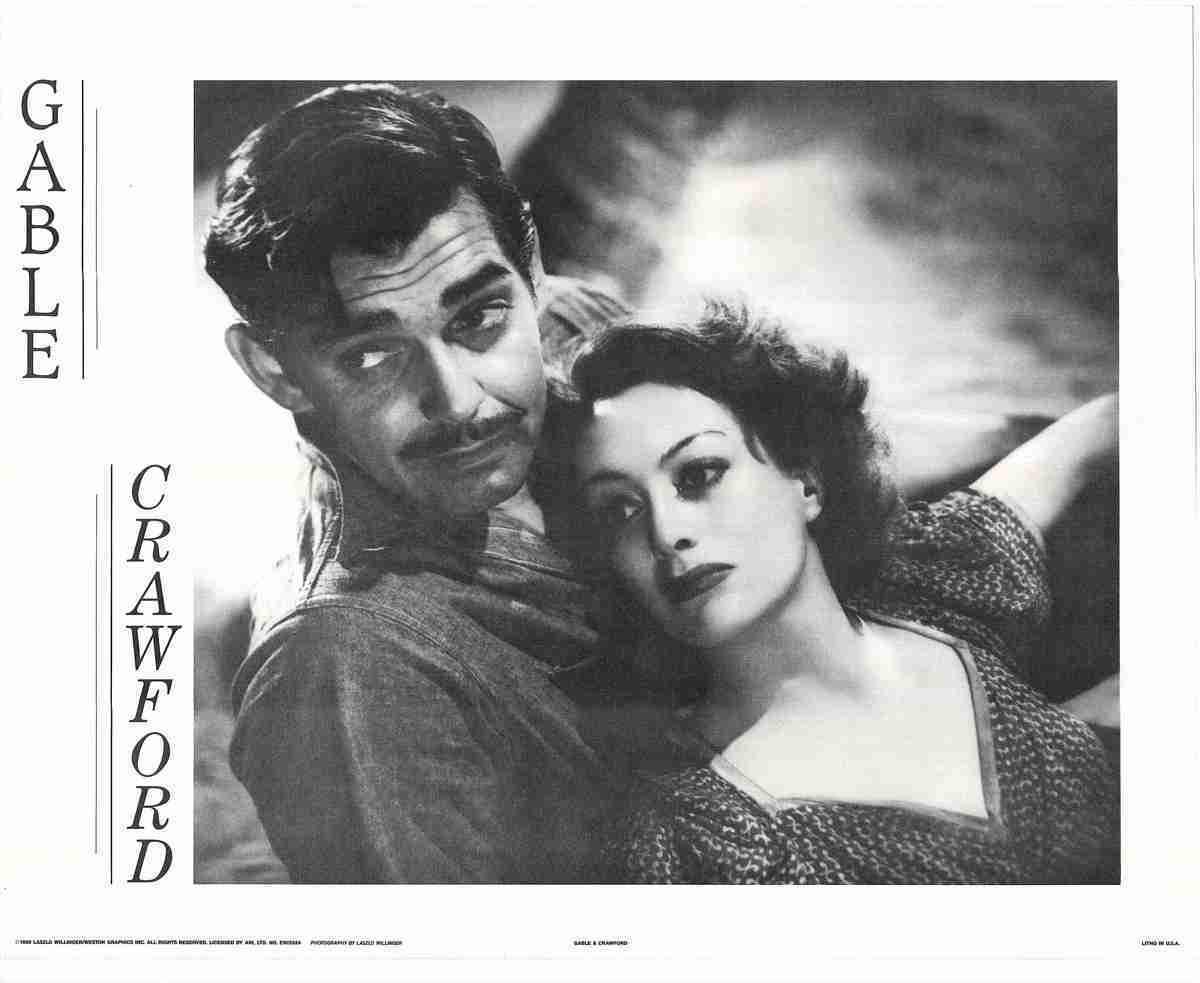 Long before Jay-Z and Beyoncé were socially appointed king and queen of the entertainment world, other icons roamed and ruled the red carpet. Joan Crawford and Clark Gable were perhaps the most pronounced.
Of his own merit, Clark Gable rose to great fame in the 1930s and 40s of Hollywood. Quietly beside him, Crawford also climbed to the top in her acting career.
Both actors started on stage. Clark in the theatre and Crawford as a dancer and chorus girl on Broadway. The early 30s awarded them both small film roles that evolved into leading characters roles on the big screen, time and time again, evolving them both into mega stars.
Gable starred in over sixty motion pictures during his career. He was nominated for several awards for memorable parts (including Rhett Butler in Gone with the Wind) and won an Academy Award for Best Actor for his role in It Happened One Night.
Joan Crawford received her share of nominations as well, and an Academy Award for Best Actress for her starring role in Mildred Pierce. Crawford also earned a spot on the American Film Institute's Greatest Female Stars of Classic Hollywood Cinema.
Together, the duo was unstoppable. Joan Crawford was known to be Clark Gable's favorite actress with whom to work. The Hollywood it actors managed to star in eight films together.
Amongst them:
Dance, Fools, Dance (1931)
Laughing Sinners (1931)
Possessed (1931)
Dancing Lady (1933)
Forsaking All Others (1934)
Chained (1934)
Love on the Run (1936)
Strange Cargo (1940)
After a decade of acting together, the actors went their own ways. Gable continued to take starring roles and though Crawford appeared less and less, she also freckled her future as a leading lady in multiple films.
Crawford ran into troubles at home, both with her children and her four husbands (all deceased).
Gable acted until he passed at just 59 and was named by the American Film Institute the Seventh Greatest Male Star of Class American Cinema. He was a true icon. His favorite co-star, Crawford, removed herself from the cinema and media for years before following in Gable's steps to the pearly gates.
Clark Gable and Joan Crawford are perhaps two of the dreamiest actors to grace the screens. Hollywood is forever touched by their talent, their beauty, their affinity for working with one another and their love for the cinema.

May we all forever remember the original king and queen of Hollywood.